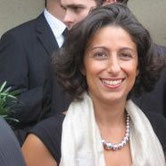 Socratim is specialized in Interim Management and Career Coaching
Career coaching for Mindful Leaders
Consultancy for Interim Management 
Our mission is:
Transmit know-how and contribute to leaders' evolution and self-awareness to support mindful decision making process within organisations.
Career coaching and training for Mindful Leaders
Are you a Leader in a changing, complex company environment or in a career move? Do you want to develop your abilities or broaden your horizons and you are looking for support from an expert? Are you facing challenging situations like:
career move, career decision
promotion with new responsibilities
complex people/teams management 
change management, reorganizations
Socratim offers to decision makers and managers customized career coaching and training.
Interim Management: a career opportunity for senior managers and executives
The concept of Interim Management is growing steadily in the corporate world. 
Companies can experience a temporary need for highly qualified Interim Managers in cases such as:
maternity-leave or departure in order to ensure a transition
temporary workload peaks
change management or a need for specific expertise. 
An Interim Manager is a senior professional who has usually gained at least 15 years of experience and who makes her/his experience available to companies for a limited period. Read more about recruitment for Interim Management and coaching for Interim Management.
How to launch your Interim Management line of business?
Are you already active in the recruitment sector with head hunting or staffing activities, but wish to diversify or broaden your business? We can help you launch an Interim Management line of business from strategy to implementation.